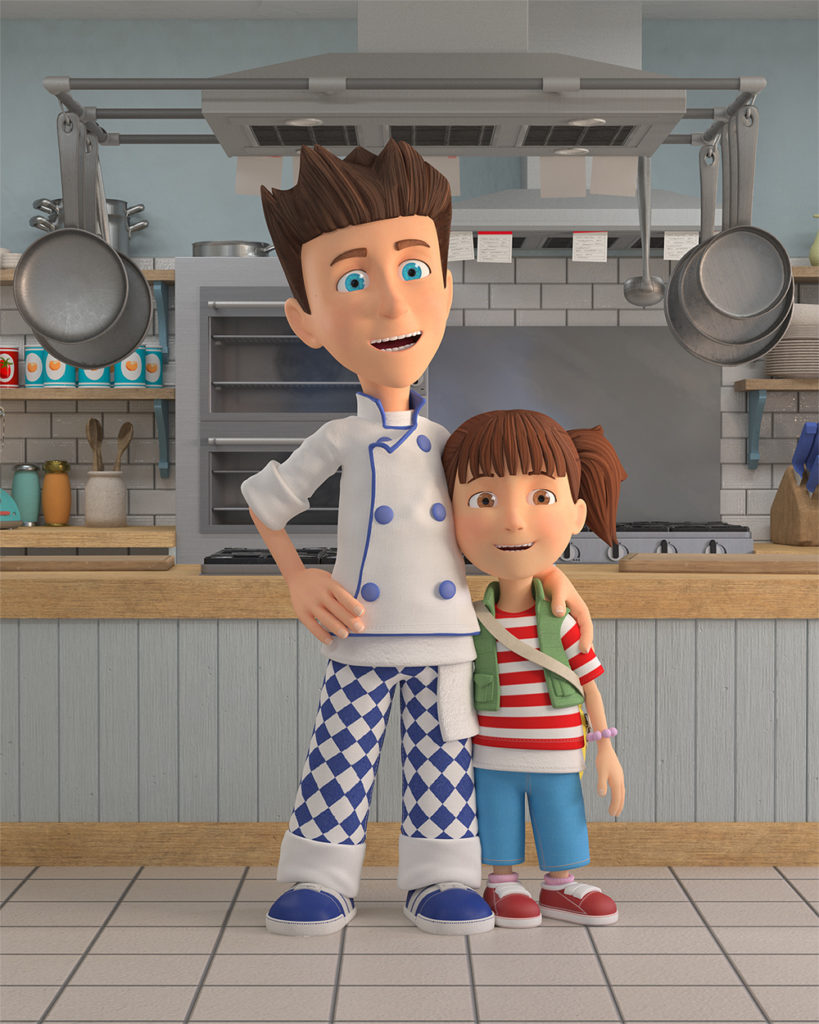 Singapore July 29, 2019:
London-based distributor Hoho Rights, the commercial arm of prodco Hoho Entertainment, has appointed Singaporean distributor Bomanbridge Media to represent six of its shows in Asia.
The deal covers all forms of TV, VOD and non-theatrical rights for Hoho's animated preschool series Little Luke and Lucy (52 x seven minutes),Cloudbabies (52 x 10 minutes), animated mixed media series Abadas (52 x 11 minutes), Hana's Helpline (52 x 10 minutes), the 52 x 11-minute series Shane the Chef (pictured) and animated slapstick comedy for six- to ten-year-olds Everybody Loves a Moose (52 x seven minutes).
Bomanbridge specializes in distribution in the region and has been active in the kids space in the last year, partnering with Amsterdam-based prodco StoryZoo this past November to handle sales and localization activities of StoryZoo's catalogue in Asia Pacific. The company also signed broadcast deals with One Animation for its popular minimal-dialogue series Oddbods across Asia last September.
Hoho Rights has been focused on building its presence in China for the past three years, starting with a licensing and co-pro deal with China's Wow Dadi for Cloudbabies. Last week, the distributor got another foothold in the region after it signed a five-year deal for its stop-motion preschool series Hana's Helpline with Chinese VOD platforms Tencent Video and MangoTV for exclusive TVOD rights and non-exclusive SVOD rights, respectively.
Source: Kidscreen
Related Articles:
C21Media                        Hoho, Bomanbridge link in Asia
Animation Magazine       Hoho Inks Asian Distribution Deal with Bomanbridge Media
Licensing Source             Hoho Rights makes further in-roads in Asia
TBI Vision                        Hoho Strikes Bomanbridge Deal