Singapore – July 1, 2015: Leading Singapore-based production/distribution agency, Bomanbridge Media, announced it has picked up the rights to license the game show format, The 20 Little Piggy Banks for Asia. The program was created by Spanish producer Phileas Productions.  The 20 Little Piggy Banks piloted in France, aired in Indonesia and is currently optioned in Turkey. Additionally, 7A Media is representing the show in LatAm.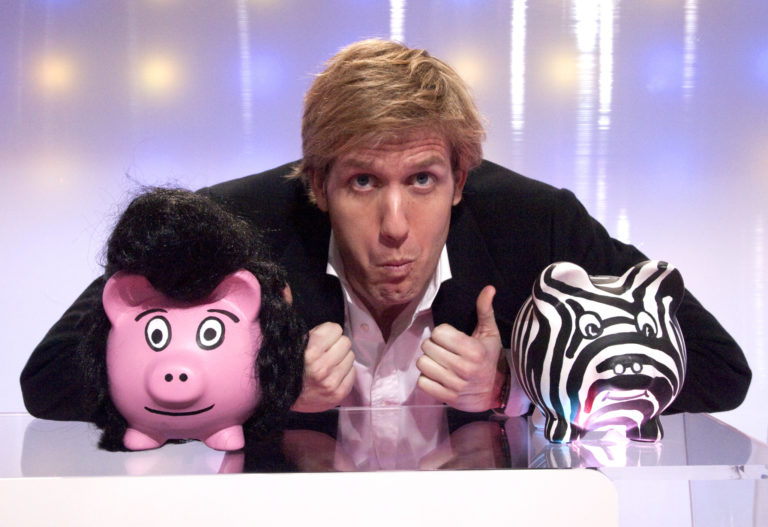 In The 20 Little Piggy Banks game show, contestants compete to win grand prizes hidden in personalized banks. Players aim to accumulate as many "piggies" as possible by answering general knowledge questions. In the endgame all remaining piggies will be smashed to pieces to reveal the prizes. Along the way, there is the chance that contestants could leave empty-handed if they stumble across a black coin.
"Bomanbridge is excited to bring our Asian partners this family Format, perfect for the Chinese New Year season! Broadcasters are continually looking for fast—paced, fun-filled programs and 20 Little Piggy Banks has a nice gimmick to it which can make it a real audience pleaser," said Sonia Fleck, CEO of Bomanbridge Media. "We look forward to localizing The 20 Little Piggy Banks around the region."               
"We are thrilled that Bomanbridge has optioned The 20 Little Piggy Banks for Asia. They have proven successes in the market with Formats and we are confident they will do an excellent job with our show," said Javier Martinez, Executive Producer and Formats Development.
Related Articles
Nex TV News                Bomanbridge secures rights of 'The 20 Little Piggy Banks' show
Indian Television         Bomanbridge Media picks game show format 'The 20 Little Piggy Banks' for Asia
TTV News                      Bomanbridge Media Takes 20 Little Piggy Banks to Asia
On Screen Asia             Bomanbridge takes '20 Little Piggy Banks' to market
VideoAge                       Bomanbridge Takes 20 Little Piggy Banks to Asia
TBI                                  Spanish Format Heading to Asia
WorldScreen News     Bomanbridge Takes 20 Little Piggy Banks Format to Asia