Cannes, France at MIPCOM – October 5, 2015: Leading Singapore-based production/distribution agency, Bomanbridge Media, announced an international distribution deal with Asia's leading production company, Imagine Group Entertainment, who created and produce Fit For Fashion, a transformational fashion-fitness Format. Fox Channels Asia aired the initial launch season of the show in 2014 and are premiering their second season  beginning  January 2016.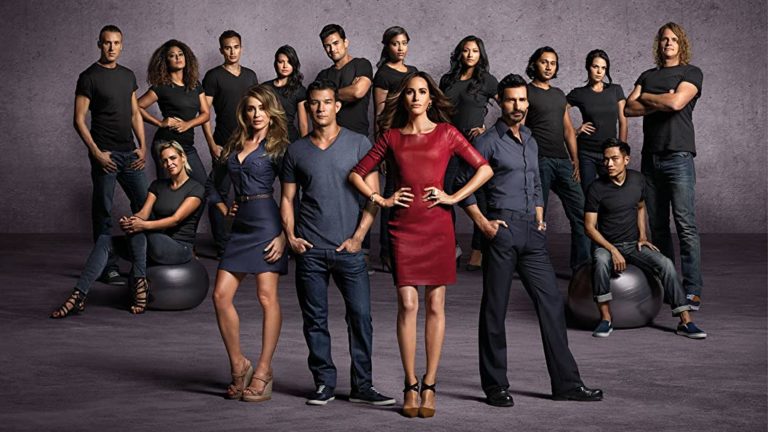 Fit for Fashion is a reality hybrid fashion/fitness TV show, which is also a Format. The first season was filmed in Malaysia and hosted by Louise Roe, who also hosts MTV International's Plain Jane (airing in 66 countries).  She was also a host of Fashion Star on NBC (USA) and is joined by high-fashion photographer, and former model, Todd Anthony Tyler whose fashion credits include capturing rising stars of Asia's freshest faces — Liu Wen, Fei Fei Sun and Kiki Kang and others. Roe and Tyler work with top fitness trainers Christine Bullock and Mitch Chilson to put contestants to work, giving them grueling physical and creative fashion challenges. The professional team helps transform this group of ordinary men and women into extraordinary catwalk worthy versions of themselves over ten weeks. The contestants build confidence while learning to dress well, look good and feel great.
"Bomanbridge is constantly pushing the envelope when it comes to reality entertainment. We had the opportunity to take Fit For Fashion to broadcasters internationally, and we jumped. Fox International Channels Asia has done a tremendous job with the launch and we look forward to extending that success to other audiences," said Sonia Fleck, CEO of Bomanbridge Media.
Dave Gunson, GM Distribution & Production of Imagine Group Entertainment added, "Imagine Group has a proven track record in creating ground breaking original formats in Asia for the last decade and Fit for Fashion is one such format that will appeal to audiences around the world.  We are truly excited about our partnership with Bomanbridge and are looking forward to working together with them to make Fit for Fashion an international success story. Imagine Group trusts Sonia and her team to take our Format to the next level."
Keertan Adyanthay, EVP, Content and Communications, FOX International Channels Asia said, "Fit For Fashion launched on StarWorld Asia as we recognized that the show would be a great fit for the discerning audience of our channel. We are thrilled that Fit For Fashion will now reach a wider audience around the world with Bomanbridge and Imagine Group.  We look forward to a fantastic second season."
Related Articles
MIPCOM Daily (Page 32)                        Bomanbridge to Distribute Fit For Fashion
NexTVNews                                                Bomanbridge, Imagine Group seal distribution pact
Television Post                                           Bomanbridge Media and Imagine Group distribute 'Fit for Fashion' to Fox Asia
Inside TV MIPCOM Day 2 (Page 3)      Bomanbridge Media and Imagine Group partner to distribute transformational format Fit For Fashion
Indian Television                                       Fox Asia to air second season of 'Fit for Fashion' in January 2016