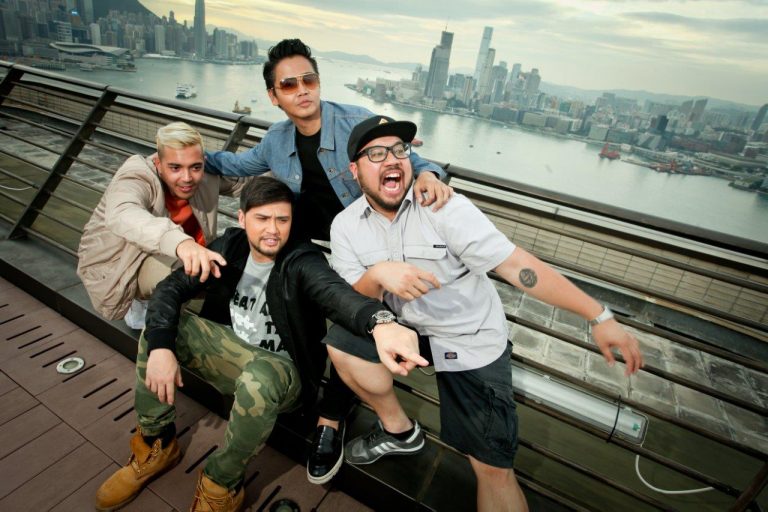 HONG KONG (January 23, 2019) – Celestial Tiger Entertainment (CTE), operator of the largest bouquet of pan-Asian channels dedicated to Asian entertainment, announced today the appointment of Bomanbridge Media, a Singapore-based distribution agency and production company, as the exclusive worldwide distributor for two original reality series produced by its action entertainment channel KIX, The Ultimate BROcation and Extreme Ends.
Under this appointment, Bomanbridge will distribute and license exclusively to worldwide markets both the original version as well as the format of The Ultimate BROcation (5 x 42-min) and Extreme Ends (4 x 30-min), both collaborations between KIX and the Hong Kong Tourism Board.
"We are very excited to work with Bomanbridge in a strategic move to bring our original productions to wider audiences worldwide, showcasing the quality and calibre of our made-in-Asia reality series formats," said Todd Miller, CEO of Celestial Tiger Entertainment.
"Global broadcasters are hungry for fresh new formats, so we are very pleased to be bringing Celestial's original programming to our international buyers. The Ultimate BROcation and Extreme Ends have a unique take on celebrity reality content, bringing relevant and highly adaptable programming for other territories," said Sonia Fleck, CEO of Bomanbridge Media.
The Ultimate BROcation, a hilarious reality series with NO GIRLFRIENDS, NO KIDS, NO SLEEP, follows four famous guys on an all-expenses-paid fantasy vacation, tailor-made for "bros"! Extreme Ends is an action-adventure reality show featuring four celebrities and their special guests as they experience the extreme features of a city, such as "fast vs slow" or "high vs low". These themes showcase the fascinating contrasts, non-stop intensity and distinctively trendy attributes of our favourite Asian cities.
Fast-paced and entertaining, these series have great appeal among Asian audiences, resulting in stellar ratings performance. The Ultimate BROcation won its premiere timeslot with male audiences 20 to 39 among regional English general entertainment (GE) channels in the Philippines (1) and in Malaysia (2), while Extreme Ends also won its premiere timeslot (3) and was the highest-rated premiere episode of any KIX reality series in 2018 in the Philippines (4).
Source: Kantar Media (Malaysia DTAM, Live data & Total Philippines). Ranked by Ratings (000).
[1] TUB: 14 Dec 2016, Wed 21:00-22:00; Cable/ Satellite Males and Cable/ Satellite Males 20-39; regional English GE channels (AXN, Diva Universal, E!, Fox, Fox Crime, HITS, KIX, Lifetime, RTL-CBS, Sony Ch., Star World, SYFY, Tru TV, Universal Ch., Warner TV)
[2] TUB: 14 Dec 2016, Wed 21:05-22:05; Astro Males 20-39; English GE channels (incl. AXN, AXN HD, Diva, Diva HD, E!, Fox HD, FX HD, Hits HD, ITV Choice, KIX HD, Lifetime HD, MTV, Star World, Star World HD)
[3] EE: 17 Oct 2018, Wed 21:30-22:00; Cable/ Satellite 2+; regional English GE channels (AXN, Blue Ant Entertainment, Blue Ant Extreme, Channel V, Comedy Central, Diva Universal, E!, Fox, Fox Crime, Foxlife, Hits, KIX, Lifetime, Sony Channel, truTV, Warner TV).
[4] EE: 2018; Cable/ Satellite 2+
Related Articles
Worldscreen                   Bomanbridge to Rep The Ultimate BROcation, Extreme Ends
Television Asia                CTE Appoints Bomanbridge Media as Worldwide Distributor for KIX Original Productions
VideoAge                       CTE Selects Bomanbridge As Worldwide Distributor For KIX Series
C21 Media                     Bomanbridge strikes Celestial Tiger deal