Singapore – Nov 28, 2018: Bomanbridge Media, a Singapore-based content distribution and production agency is proud to announce it has partnered with Amsterdam-based production company, StoryZoo to take on all sales and localization activities for StoryZoo in Asia Pacific.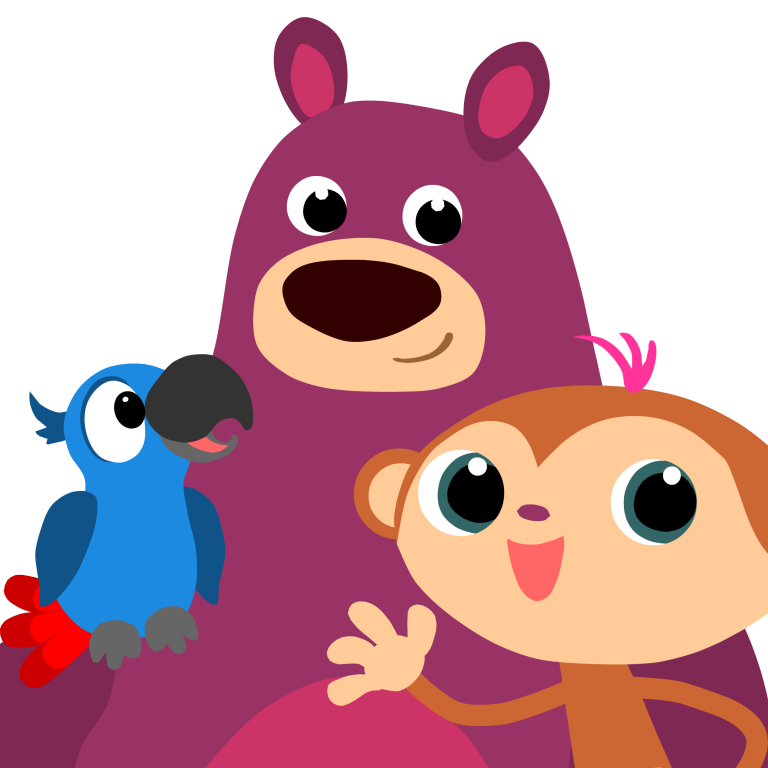 StoryZoo is an animation series targeted at 2 to 6 years old, with a strong educative product. It is developed in collaboration with renowned language institutes and aims at providing kids with an interactive learning experience. In each episode, a magical book opens up and brings out the main  characters, Toby the Monkey, Pepper the Parrot, and Bax the Bear. The very wise and calm Bax reads to the viewers, while Toby and Pepper experience a new visual adventure.  The curious trio visit birthday parties, a toy store, and a farm.  While there, they may grab an egg to share with Bax, but it is easier said than done!
Bomanbridge will license StoryZoo's catalogue and oversee localization efforts, which includes the original TV series (26 x 11' + 13 animated songs), the StoryZoo Adventures (25 x 9') and the StoryZoo At School (60 x 5').
"I am delighted to find such a perfect partnership with Bomanbridge in such an important territory. The completion of our beautiful second series with the 13 stand-alone songs as well as our 5 Van Gogh specials is already capturing interest with educational platforms across the region," said Johannes Gropp, director and founder of StoryZoo.
"We feel that Storyzoo has come up with a very commercial offering, whilst still respecting the delicate guidelines of educational content.  It is smart and we are excited to help them in their growth within this region," said Sonia Fleck, CEO of Bomanbridge Media.
About Story Zoo
StoryZoo is a feel-good animation series, with an educative foundation. StoryZoo was developed in collaboration with renowned language institutes, and has an educative basis. At the same time, it provides one big adventurous party for 2-6-year-old children.
Media Contact: (Ms.) Josephine Lim, josephine@bomanbridge.tv  T: +65 6224 4211
Relates Articles
C21 Media                            Bomanbridge to open StoryZoo in Asia
Kids Screen                          Bomanbridge to rep StoryZoo in Asia Pacific
TBI Vision                            Kids round-up: CAKE sells Pablo to China's Tencent, Bomanbridge to localise Dutch content from StoryZoo
Television Plus                   Bomanbridge Media localizes StoryZoo brand in Asia Pacific
Video Age                             Bomanbridge To Localize StoryZoo Brand In Asia Pacific
Prensario                              Bomanbridge Media acquires the rights for StoryZoo in Asia Pacific
World Screen News            Bomanbridge Media to Localize StoryZoo in AsiaPac