Singapore, February 22, 2016: Leading Singapore-based production/distribution agency, Bomanbridge Media, announced it sold the recently-acquired, Venevision title, XRC to Celestial Tiger Entertainment, for its pan-Asian action entertainment channel KIX. Bomanbridge holds the exclusive Asian rights to this top rated, extreme-action series owned and produced by Cisneros' Venevision.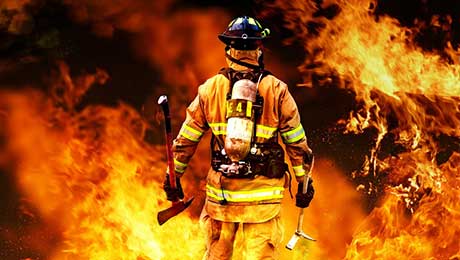 "Bomanbridge is pleased to announce the first sale of XRC, a high octane, real-life action series, to our broadcast partner, Celestial Tiger Entertainment.  We are happy to work with Cisneros Media to exclusively represent their hot series XRC for the region. KIX's male skewed audience will truly enjoy this thrill-a-minute program," said Sonia Fleck, CEO of Bomanbridge Media.
"We are very pleased that Bomanbridge Media, our new partner in Asia, has closed the deal for XRC with Celestial Tiger Entertainment for pan-Asian coverage.  XRC is such an exciting, high-octane program, it is sure to be enjoyed by the Asian audience," said Marcello Coltro, Executive Vice President of Distribution for Cisneros Media.
XRC was created from a vast library of thousands of spectacular scenes, including high-speed pursuits, police shootouts, cliffhanging rescues, devastating fires, and much more – news images and reality clips captured live by intrepid cameras of RMG News, prominent providers of news video in the world.  The series is currently available with English and Spanish narration. Get ready for the most gripping, adrenaline-filled, nail biting reality footage available today—over 400 hours of extreme video action, ranging from high-speed pursuits and violent gang shootouts to nerve-racking rescues, out-of-control fires and much more.
---
Related Articles
C21 Media                         Celestial Tiger tames action series
Cynopsis                           Global Goings On
Prensario                          Bomanbridge vende XRC, de Cisneros, a KIX en Asia
Television Asia Plus       Bomanbridge deals with Celestial
Television Post                Bomanbridge Media closes deal for Venevision's 'XRC' series with Celestial Tiger Entertainment
Video Age                         Bomanbridge Closes Celestial Tiger Deal for XRC