Singapore – Cannes @ MIPCOM October 17, 2016:  Bomanbridge Media, a Singapore-based content distribution and production agency announced that over 300 factual hour deals were closed at MIPCOM, including deals with China's CCTV-9 and CCTV-10; JEI TV South Korea, Thailand's Now26, as well as Radio Television in Brunei.
Radio Television Brunei acquired programs including Journey to the Deep exploring the powerful underwater images in the waters of Thailand, Bahamas, Papua New Guinea, Egypt, Mexico, Jordan and Brazil. Radio TV Brunei also acquired Britain's Ultimate Pilots: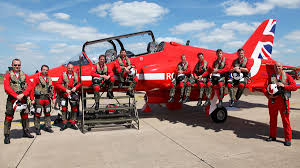 Inside the RAF  – four exclusive, character-filled, action-packed one-hour films follow four RAF display teams during the summer leading up to the 75th anniversary of The Battle of Britain.
NOW26, a digital terrestrial channel in Thailand, bought dozens of hours of docs, including Baboon Bandits demonstrating how baboons are a danger and a nuisance for humans in the Table Mountain region. Polar Bear Town showcases the annual autumnal migration of over 1,000 starving polar bears that travel directly through the northern town of Churchill, Manitoba to reach their hunting grounds on Hudson Bay, encountering tourists and residents and creating conflict among the various factors. Now26 also acquired nature shows: The Dark Side of Crocs, African Bambi and Survivor.
China's CCTV10 acquired season 11 of Animal Atlas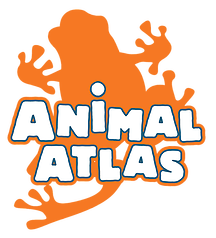 taking audiences on an incredible, wildly entertaining adventure through the animal world, shot exclusively in high def. CCTV-9 took several hours of factual.
PPTV Thailand acquired 20 hours of programming, including titles Atlantic – Fire In The Ocean; Life In The Blue; Wild Capture School; and Electric Amazon.
"Bomanbridge reaches nearly every Asian country with our programs, and our latest deals with Brunei, S. Korea, China, and Thailand demonstrate this reach. Over the years, we have cultivated close connections within the region and are pleased to partner with CCTV-9 and 10, Thai PBS, JEI, Now26 and Radio Television Brunei to bring them these exciting and informative programs from our library that are sure to resonate with their audiences," said Sonia Fleck, CEO of Bomanbridge Media.
Related Articles
Television Post               Bomanbridge Media sells over 300 hours of content to Asian broadcasters
TV News                         Bomanbridge Media announces 300 hours of factual program sales in Asia
Content Asia                  Bomanbridge opens MIPCOM with 300 hours sold to four Asia markets