Singapore November 25, 2015: Leading Singapore-based production/distribution agency, Bomanbridge Media, announced it has acquired the exclusive Asian rights to Cisneros Media's top-rated clip show, XRC.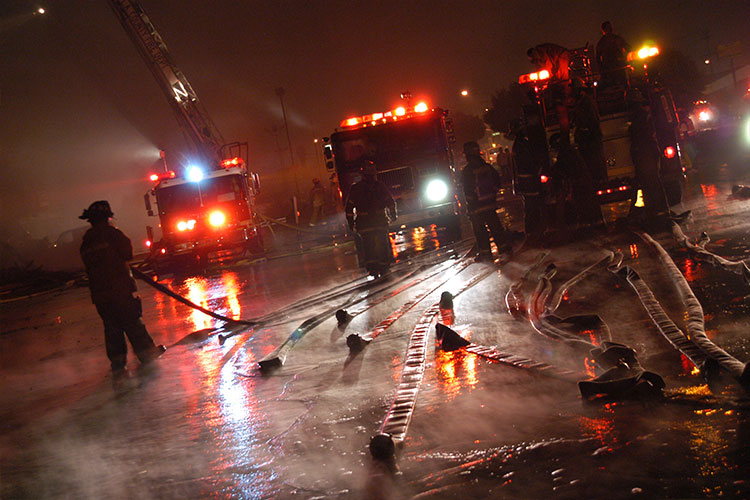 "XRC – The Series" (78 x 30') was created from a vast library of over a thousand hours of extreme video action, including high-speed pursuits, police shootouts, cliffhanging rescues, devastating fires, and so much more – news images and 'reality clips' captured live by the intrepid cameras of RMG News, one of the most prominent providers of news video in the world and co-producer of the series. The series is currently available with English and Spanish narration. Get ready for the most gripping, adrenaline-filled, nail biting reality footage available today of extreme video action, ranging from high-speed pursuits and violent gang shootouts to nerve-racking rescues, out-of-control fires and much more.
"Bomanbridge is excited to partner with Cisneros Media to exclusively distribute their electrifying extreme action series XRC for the region. XRC is sure to thrill male-skewed audiences all over Asia and we expect to soon announce sales of the series," said Sonia Fleck, CEO of Bomanbridge Media.
"It is extremely exciting to see the continues success of XRC The Series worldwide, reaching top rating results for different targeted audiences everywhere," said Marcello Coltro, Executive Vice President of Distribution for Cisneros Media. "Bomanbridge Media is a great partner for us in Asia Pacific. They have built a stellar reputation and maintain connections to all the top broadcasters in the region. We are pleased they will take XRC to Asian viewers who we know will love the show as they do in other parts of the world."
Related Articles
C21 Media                       Bomanbridge captures XRC rights
RealScreen                      Bomanbridge picks up extreme clip show "XRC"
TBI Vision                       Bomanbridge peddles Venezuelan clip show
Television Asia Plus     Bomanbridge acquires XRC
World Screen News      Bomanbridge Media to Distribute XRC in Asia