Bomanbridge Media is a leading Singapore-based distribution agency and production company, exclusively representing renowned programming from around the world. The company's team earned a stellar reputation in the region as the go-to people to get deals done. Its diverse catalogue currently holds over thousands of hours of top quality programming consisting of Formats, Lifestyle, Factual, Drama, Kids and Educational. Serving as both brand strategist and program distributor for entry into the Asia Pacific markets, the acquisition team continually handpicks select products for multi-territory acquisition and distribution.
Following significant investment in 2014, Bomanbridge has expanded into original production and format development as well as opened offices in Mongolia and Korea to strengthen its Asian roots.  Bomanbridge offers compelling, ratings-driving content for the international market; presents sophisticated market solutions to build brand awareness; fosters understanding between cultures in the entertainment industry; and delivers successful revenue returns. Bomanbridge makes a complicated market profitable for its clients in the region, offering guidance and providing confidence to producers who want to enter the lucrative, emerging Asian market.
Bomanbridge's next challenge is to develop original programming that originates in Asia and is intelligently geared for international format sales.  With a young, dynamic and resourceful audience in our markets, we are in a strong position to additionally develop Trans Media programming, capturing "four-screen viewership" and monetizing on these lucrative multi-revenue streams.
Bomanbridge remains efficient and focused by keeping a structured and tightly run organization, where small is profitable and ideas are innovative, making our presence distinct and effective.
---
Sonia Fleck
Chief Executive Officer
sonia@bomanbridge.tv
Sonia Fleck is a seasoned television executive, working within the Content Distribution arena since 2000, building an extensive network of broadcast and creative partners.  She has participated in the incredible television market transition, where both emerging and developing countries as well as the powerful digital services moved from background to center stage, ultimately redefining how media revenue models are capitalized.  Equipped with sharp business acumen, further shaped by years of on-the-ground experience, Sonia is driving the company with calculated steps towards ever more success. Implementing a seven-step model for a successful business, all areas of the industry are addressed and engaged.
Large client portfolios, from past to present, such as Zodiak, 20th Century Fox, and Sky Vision are a few of the companies that have sought out Bomanbridge's distribution services and expertise. Moving forward, Sonia is spearheading the growth of the company in the digital arena, format development and children's content.  From distribution on premium factual, lifestyles and kids content to format development and localization, Sonia is on target to increase the catalogue offering by 25% yearly.
Sustainable business is also an important part of the growth process, with charities such as 'World Vision' and 'Free The Bear' receiving a % of Bomanbridge's yearly Net Profits. Aware that the definition of success is intangible and acutely personal, she prompts the team to define their goals clearly and maintain vision within themselves to reflect their abilities in the overall strategy, making their hard work a personal and professional success story.
Aegena Tay
Director of Sales and Acquisitions, Greater China
aegena@bomanbridge.tv
Prior to joining Bomanbridge Media, Aegena has over 12 years of experience in broadcasting.   During her tenure with Discovery Networks Asia, she was in charge of the planning and scheduling, and a core member overseeing the co-production initiatives in mainland China. In addition, she also  handled the content planning for the launch of Discovery Home and Health, Discovery Science and Discovery Turbo in Asia.  Originally from Malaysia, Aegena spent a number of years working with the powerful broadcasting conglomerate ASTRO, serving as marketing and promotional manager and later as Channel manager with the Chinese programming department.  Currently, Aegena oversees and manages the team's direction of acquisitions for the Asia Pacific region, and the strategic growth of sales and development for key markets such as China.
Gleyce Soares
Senior Sales Manager, Southeast Asia
gleyce@bomanbridge.tv
Originally from Brazil, Gleyce Soares worked previously for 5 years at Globosat Programadora, the largest Pay TV group in Latin America. During her time there, she was responsible for International Acquisitions over multi-platforms, covering general entertainment programming. Gleyce has extensive experience handling commercial and contractual negotiations with worldwide content distributors. In 2013, she adventured to Singapore, and prior to working with Bomanbridge, was overseeing the Product Development for major Sports Sponsorship across Asia. Thereafter, Gleyce moved to a Sales Executive position for Broadcasting Services to linear and non-linear platforms at Globalcast Asia. Currently, Gleyce will be pushing the envelope to widen our excellent sales track record in Southeast Asia.
Josephine Lim
Program Sales Executive
josephine@bomanbridge.tv
Josephine assists the Sales and Programming departments in all marketing requirements as well as implementation of the online library, website, and all other social and digital media outlets. She follows up with our various stakeholders to ensure the bridge of communication is seamless. Her previous working experience in MediaCorp Pte Ltd, the biggest media enterprise in Singapore, offered her exposure in the TV programming and operations landscape, where she was involved in the scheduling of their Over-the-Top platform, Toggle. Her digital experience is highly welcomed.  Together with her degree in Communications from the University at Buffalo, The State University of New York, Josephine is set to explore the intense industry of Program Distribution. 
Etika Safrin
Admin & Accounting Manager
etika@bomanbridge.tv
Etika oversees the finance and operations team at Bomanbridge Media. With a strong legal and accounting background, she handles in general, the business affairs and operations of the Company. From administration, information technology to human resources, as well as the financial accounting and reporting of the Company's activities, she has become an important asset to the organization. Under her supervision, she also ensures smooth service for the Company's technical and delivery operations, whose extensive media library covers more than a decade of programming distribution from producers all over the globe.  Etika has extensive cross-industry experience having worked with various Fortune 500 companies and global brands including MasterCard, Procter and Gamble, BMW and J&J.
Ariunaa Gansukh
Program Coordinator
ariunaa@bomanbridge.tv
Ariunaa graduated from the Institute of Finance and Economics, Mongolia with a degree in Accounting in 2012. She is fluent in Mongolian, English and Russian.  She has worked with Mongol TV, Unitel and Terelj Suikh dealing with international clients and has acted regularly as a translator, including for the German-Mongolian Trade Exhibition.  Being a trained traditional Mongolian dancer, she has performed in China and France.  Ariunaa set-up the Mongolian office, and together with her bilingual skills and international exposure, she will be our main liaison in the Mongolian marketplace.
Fahmi Mohamed
Accounts Executive
fahmi@bomanbridge.tv
Fahmi is responsible for assisting in finance & oversees materials content delivery. He takes charge of full accounting entries & ensures smooth content delivery liaising with both producers & clients.  After graduating from RMIT-SIM with Bachelor of Business in Accountancy, he worked for a public listed company for two and half years, before spending over a year in Dubai as a Project Accountant for their Middle East subsidiary. He is familiar with various accounting software including Quickbooks, MYOB, Peachtree and Xero. With over 5 years of experience, Fahmi is relishing the opportunity to practice full sets of accounting under the guidance of his immediate superior. A huge football fan, a foodie and loves travelling best describe his personal life.
---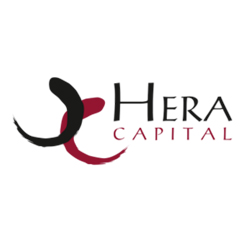 Hera Capital - Enhancing the entrepreneurial landscape
Hera Capital is led by industry veterans Thierry de Panafieu and Sebastien Guillaud, supported by an experienced team of investment and operating executives. The duo has a combined experience of 32 years in private equity investments across sectors which primarily include Consumer and Retail, E-commerce, Media, and Technology.
Hera Capital Partners Pte. Ltd. is a Registered Fund Management Company (RFMC) regulated by the Monetary Authority of Singapore. The team actively supports portfolio companies in fundraising, regional expansion and capacity building by bringing on board top-tier global investors, along with the right expertise and resources for growth.
---
corporate
social responsibility
Corporate responsibility is a business strategy that shapes how we operate on a daily basis. At Bomanbridge Media, we believe we can be more successful as a company when we operate according to the highest ethical standards, address unmet social needs and promote the wellbeing of our consumers, their communities and the environment.
It is in our hope to make a difference.
Who We Help
World Vision is a Christian humanitarian organisation dedicated to working with children, families, and their communities worldwide to reach their full potential by tackling the root causes of poverty and injustice. Working in nearly 100 countries around the world, World Vision serves all people, regardless of religion, race, ethnicity, or gender.
Bomanbridge Media participates in the sponsorship of a variety of children as needs evolve. We are proud to say that children from Mongolia, China and Ethiopia have all benefited from Bomanbridge's contribution.
Supporting a Global Cause
---
Free The Bear had its humble beginnings through the love and passion of an Australian grandmother.
Cambodian Bear Sanctuary is now the world's largest sanctuary for sun bears and has educated hundreds of thousands of Cambodians about the threats facing wild bear populations. Then a telephone call from India led to Free the Bears joining Wildlife SOS and International Animal Rescue in the seemingly impossible challenge of freeing India's dancing bears. 2003 saw the opening of our Bear Rescue Centre in Luang Prabang, Laos followed by Cat Tien, Vietnam in 2008. Free the Bears Fund provides lifelong care to over 220 rescued bears across 5 sanctuaries, and also supports over 300 rescued bears in India.
Bomanbridge Media made a commitment to sponsor Hope, a moon bear from Vietnam. Hope is missing a forelimb and part of a paw. With our committed support, we hope it helps to provide for her daily needs – a healthy diet, health checks, enrichment activities and a forest enclosure.
---
Bomanbridge Media is always on the lookout for quality, factual product from independent producers worldwide. Our preferred genres include wildlife, history, science, travel and adventure, and general factual entertainment series. With an investment fund designated for projects we're passionate about, we can raise finance through pre-sale and co-production, deficit finance, and also offer digital secondary screen applications and other innovative online experiences to amplify the program's reach. Bomanbridge offers producers and distributors the option in Asia of a focused and strategic service.
Headquartered in Singapore, we distribute as well finished programming to all media platforms within the Asia Pacific region, offering extensive knowledge of the marketplace to ensure maximum revenue.
Please contact us to discuss your programming needs for development, co-production or distribution.